At C S Heating & Plumbing we are proud to be one of Kent's best plumbing and heating companies. We offer reliability and stability to our team members and over customers.
Each day, our engineers are trusted by customers to enter their homes and businesses to provide plumbing and heating solutions that keep them warm and safe.
As a result, we are always looking to grow our team and often have exciting new opportunities across a variety of engineering roles, including; Gas Service & Repair and Installation, Plumbers and Bathroom installers.
We also have opportunities in some disciplines for Apprentices or Newly Qualified Engineers who are looking for a career pathway that provides the support to develop with us.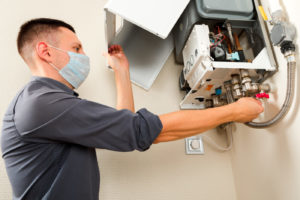 We offer very competitive salaries, with overtime available should you want it. We also offer a host of benefits to suit your lifestyle and support your wellbeing.
These include holiday accumulation incentives, 28 days paid holiday (Inc. bank holidays), sick pay and excellent company discounts as well as a generous pension scheme.
Whether you're an experienced engineer, or just starting out,
we've got plenty of exciting career opportunities available.
So, what are you waiting for? Take a look and see if we've got the right opportunity for you.
We have opportunities for Service & Repair engineers and boiler installers.
We are looking for highly experienced Service & Repair Engineers who can work as part of our team but mainly on your own while completing a defined workload of pre-arranged jobs. This is an exciting opportunity to join our team of Gas Engineers on a full-time permanent basis.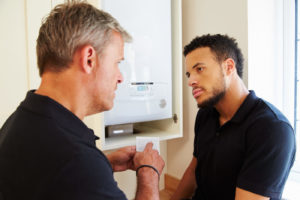 We pride ourselves in delivering excellent levels of service to our customers whilst creating a positive working environment for you in which to do so. We will need you to demonstrate an ability to work on a variety of different boiler types and systems. We also need you to have in date ACS or similar qualifications.
Your role will be a busy one delivering high-quality services & repairs to residential customers whilst minimising disruption where possible. You will take a proactive approach to health and safety, creating a safe environment for all.
A Gas Engineer can look forward to the following:
Guaranteed basic weekly pay
Supplied, fully costed van + fuel card
Comprehensive van stock provided
Access to a vast array of parts, usually with next day delivery
Full PPE supplied allowing you to work safely in customers' homes
Local team & Managerial support with regular updates & Safety briefings
Additional standard benefits, such as pension, overtime & team days out.
You will also be accountable for:
Compliance with contractual procedures, statutory regulations and internal processes
Maintaining personal productivity in line with the business
Being an ambassador of our brand as well as identifying business opportunities where possible.
Ensuring all company property is safeguarded & maintained.
Apply today by emailing enquiries@csheating.org.uk and one of our team will be in touch
with you to discuss the opportunity fully.